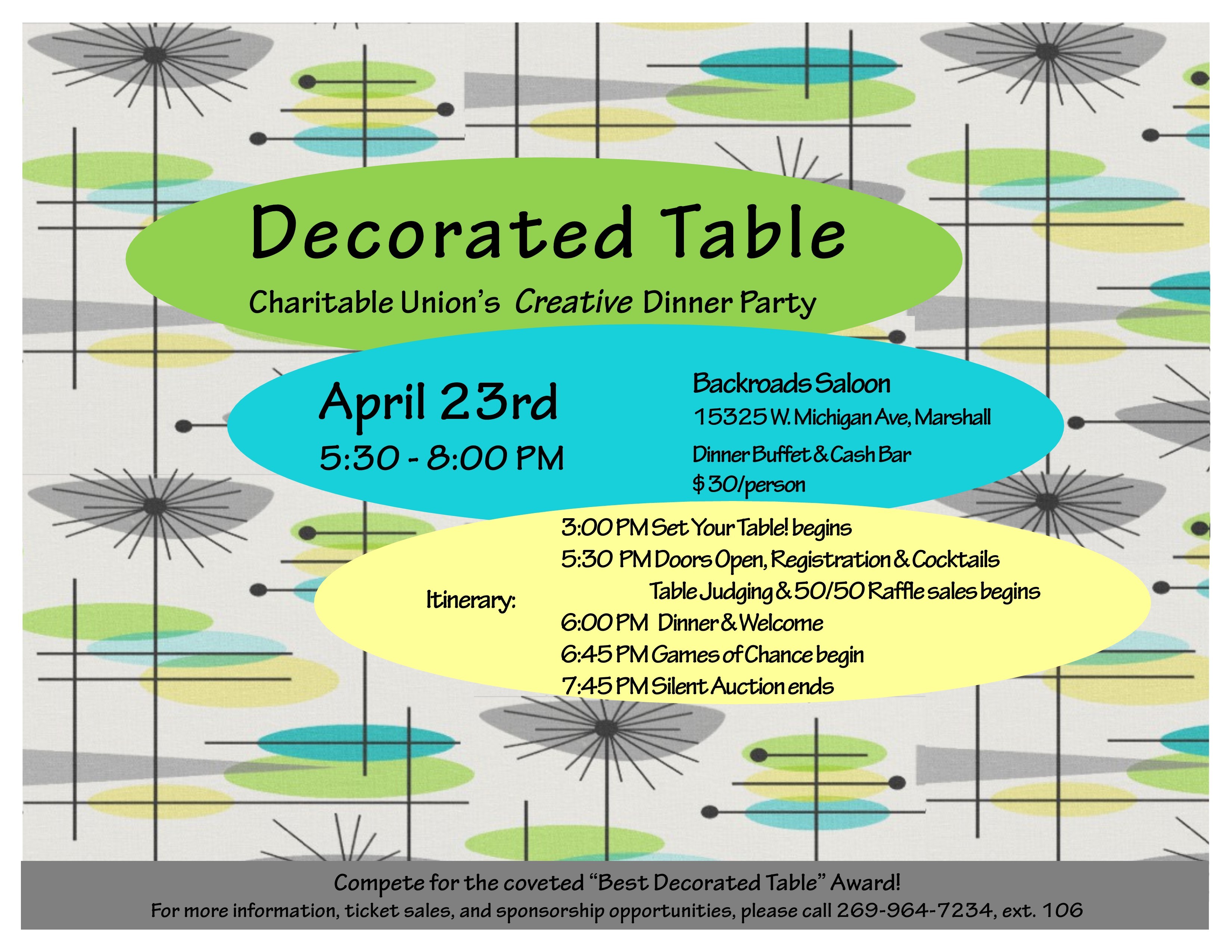 Where can you combine a charitable donation with food, friends, fun and shopping? Why at the seventh annual Decorated Table Event sponsored by Charitable Union on April 23rd at the Backroads Saloon located at 15323 West Michigan Avenue, Marshall MI. Here's how it works. Your table seats 10. So, invite 10 of your friends (male or female) to join us from 5:30 – 8:00. Cost is $30.00 per person. A cash bar will be available. Decorate your table around any theme you wish. And sit down to enjoy a delicious meal and great time together with friends.
There will be a 50/50 Raffle and Silent Auction. For more information call Amy at Charitable Union. Remember, money made from this fundraiser goes right back into the Charitable Union to help those right here in our community.
Charitable Union. HELP THAT BRINGS HOPE…
Charitable Union's Decorated Table Event
Thursday. April 23, 2018

5:30p.m - 8:00p.m.
Backroads Saloon

15325 West Michigan Avenue Marshall, MI
Dinner Buffet and Cash Bar - $30.00 per person
Table Judging
50/50 Raffle

and Silent Auction
Call Amy today to RSVP

269-964-7234 ext. 106
Email: Amy@CharitableUnion.org