Charitable Union's
Decorated Table Event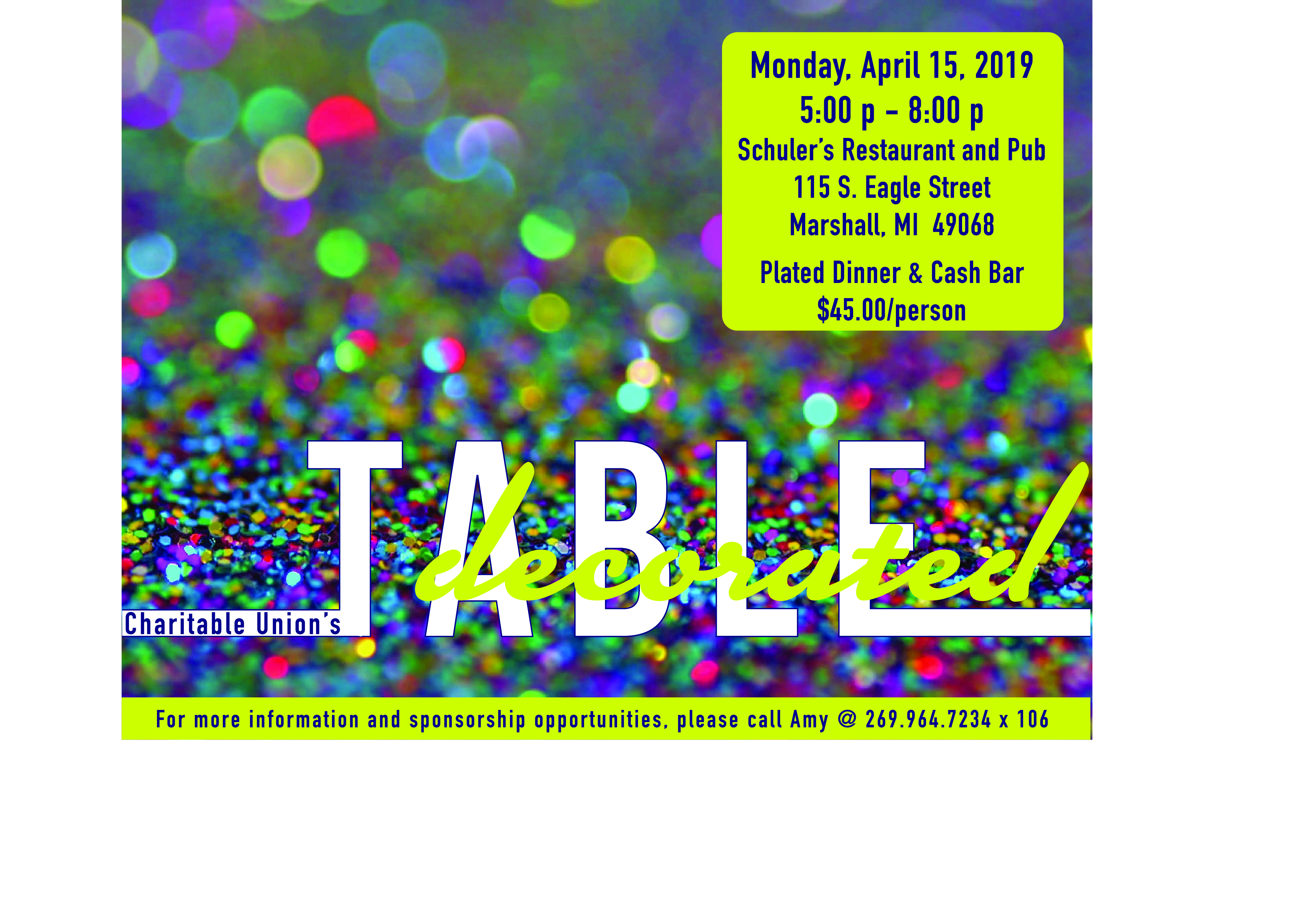 Decorated Table Event
This form is currently unavailable. Try again later.
Where can you combine a charitable donation with food, friends, fun and shopping? At Charitable Union's eighth annual Decorated Table Event at Schuler's Restaurant and Bar in Marshall.
Here's how it works... Each table seats eight. So, invite 8 of your friends to join us from 5:00 - 8:00 on Monday, April 15th. Cost is $45.00 per person. Come in anytime after 3:00 to decorate your table in a theme of your choosing. Sit down and enjoy the evening with your friends over a great dinner and drinks (cash bar is available).
The evening includes:
3:00 Decorating Tables begins
5:00 Registration and Cocktails
50/50 Raffle
Silent Auction
Plated Dinner
A variety of Games of Chance
Loads of fun and laughter
Contact Information
Amy Robertson
269-964-7234
---
Thank you to our event sponsors: