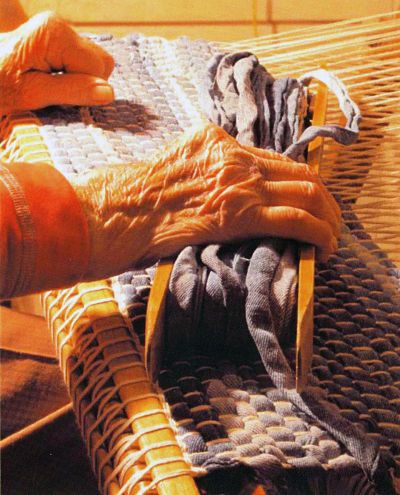 Much of the work of Charitable Union is done through the generosity of volunteers - both young and old.
The picture above shows the hands of one of our beloved volunteers who shared her talents of sewing and weaving for many years. Her loving commitment shines in many of our volunteers without whom we could not provide the services we offer.
Each year, our volunteers provide more than 25,000 hours of service. The U.S. Department of Labor placed an hourly value of $22.14 for volunteer work. That translates into an annual value of:
$553,500
Volunteers not only share their talents with us, they give more to the community than anyone can measure. Thank you, for your interest in sharing your time and talent with us.
Volunteer Opportunities Available
Sewers, Quilters, Knitters and Crocheters

Special Events Community Outreach

Help with Sorting and Hanging Clothing