Groundhog Day Phantom Ball
Rewind - Repeat -- Doing it Again
This form stopped accepting submissions on February 2, 2022 12:00 am EST.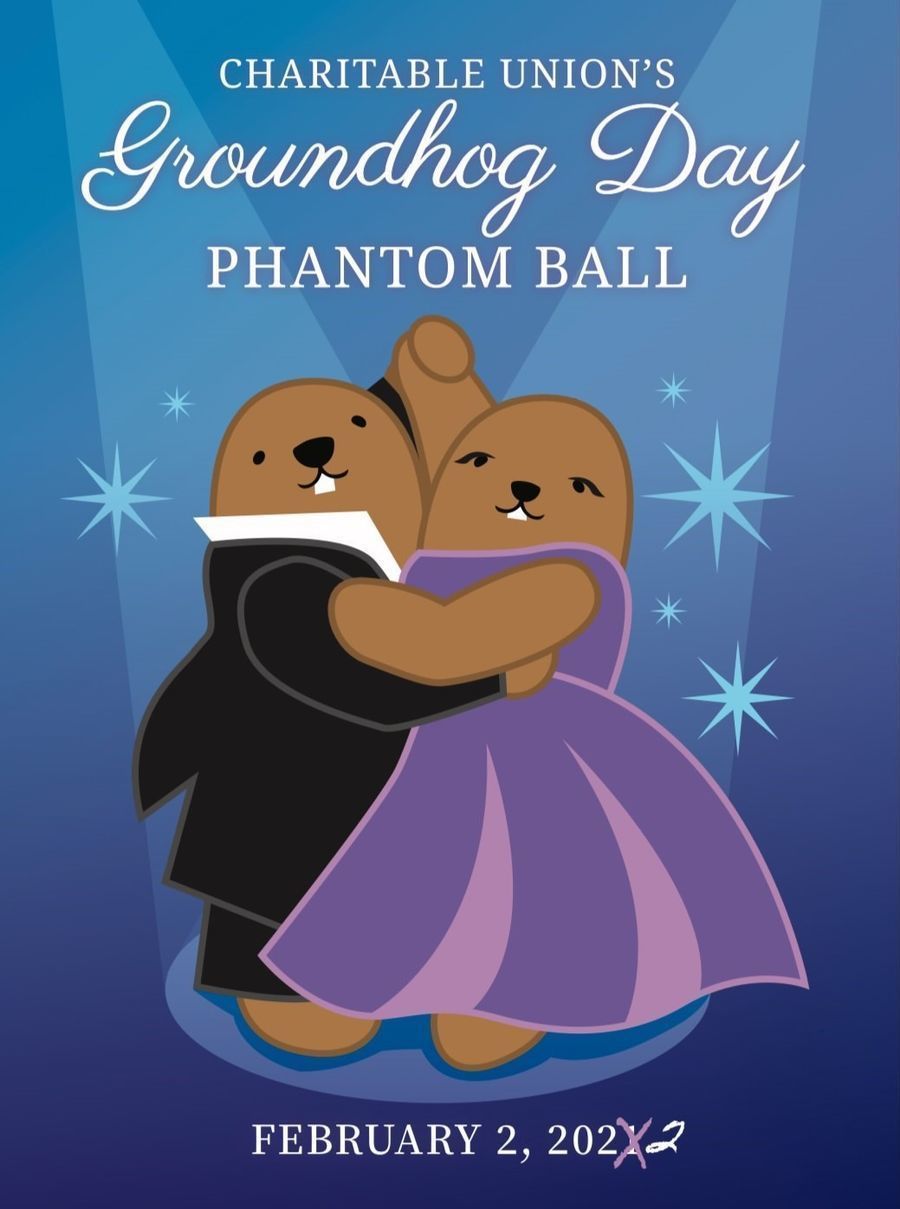 Origins of Groundhog Day
It derives from the Pennsylvania Dutch superstition that if a groundhog emerging from its burrow on this day sees its shadow due to clear weather, it will retreat to its den and winter will persist for six more weeks; if it does not see its shadow because of cloudiness, spring will arrive early.
The festival of Punxsutawney dates back to the origin of Charitable Union, 1887. What a splendid year it was!
So, celebrate with us at home or school or work...
wearing formal wear or lounge wear...
Sipping mimosas or coffee...
Find your happy place and think of Charitable Union.
RSVP by March 1, with your donation
Have questions, call Tyler at (269)964-7234 x - 106  or email: Tyler@CharitableUnion.org