We Bid a Fond Farewell to Groundhog Phantom Ball!
AND WELCOME BACK DECORATED TABLE!!!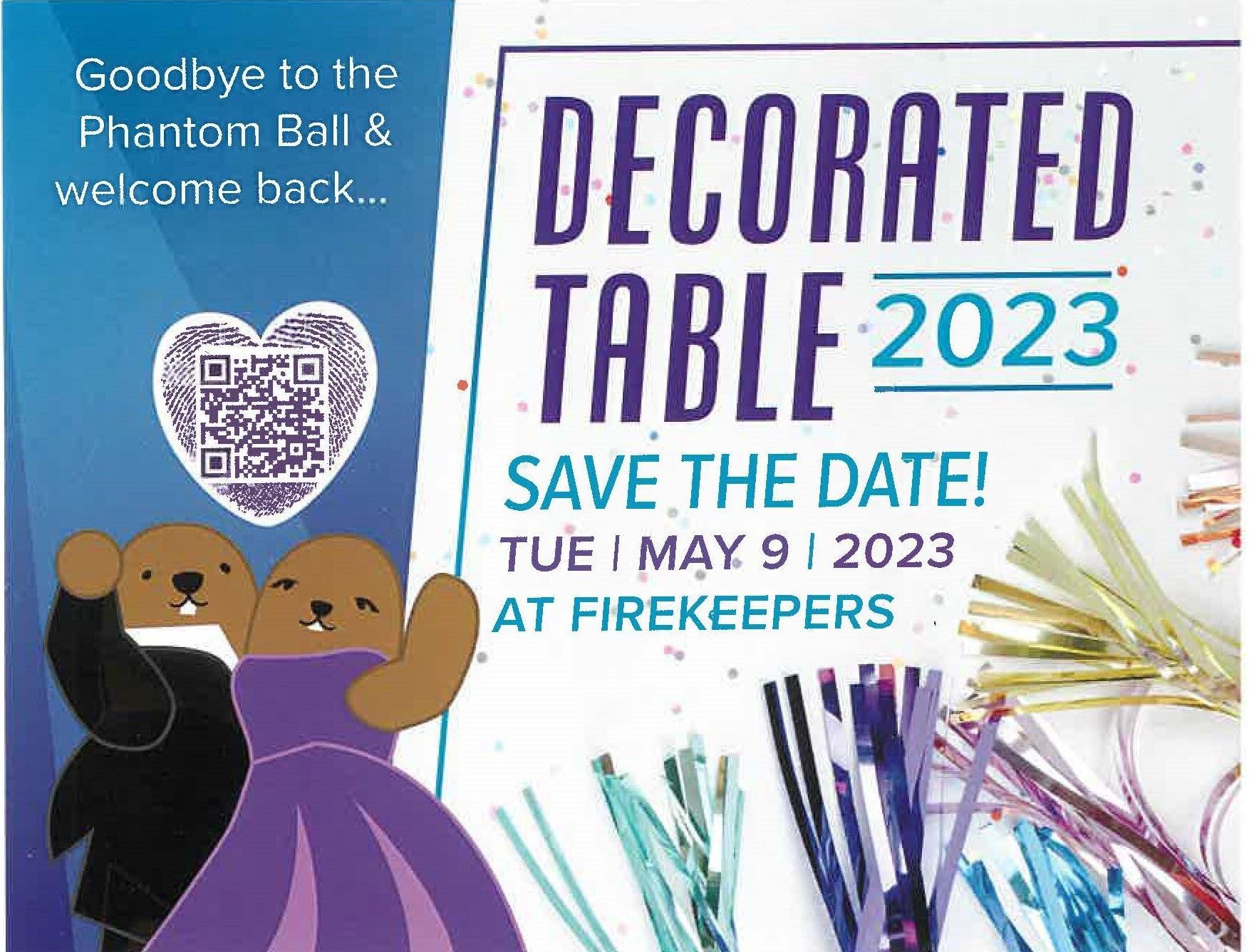 As we say goodbye to Groundhog day Phantom Ball we are excited to look forward to hosting Decorated Table again. You can still donate and vote for our favorite Phil if you wish. We want to thank all of you for your continued support in celebrating with him these past three years.
We all await Punxsutawney Phil's awakening to find out if he's seen his shadow or not; while each of us dreams of our future weather - winter or spring! 
So, celebrate with us ONE LAST TIME at home or school or work...
wearing formal wear or lounge wear...
Sipping mimosas or coffee...
Find your happy place and think of Charitable Union.
Here's the hype on DECORATED TABLE:
Date: Tuesday, May 9, 2023
Place: Firekeepers Casino Hotel 1117 E Michigan Avenue Battle Creek
Social Hour: 5:00-6:00
Dinner: 6:00-7:00
Games of Chance: 6:45-7:30 
Have questions? call us at (269)964-7234 or email: info@CharitableUnion.org
Cast your vote ONE LAST TIME for Shadow or No Shadow