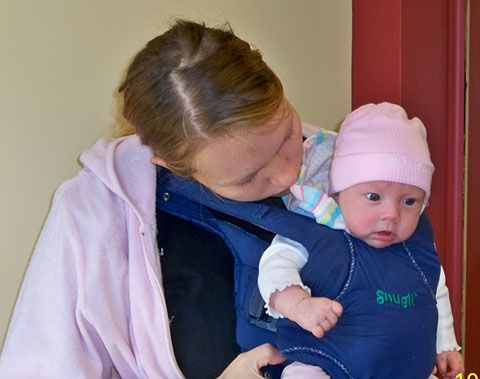 Early childhood is a critical time for healthy development, from infancy and early childhood to school years and beyond our goal is to help people in need.
Babies grow and learn best when kept warm, so it is of utmost importance to dress them well. Our bodies function better, digest better, with warmth. Keeping a baby warmly dressed and wrapped up will help it conserve heat and have energy for growing and learning about the new world it has entered.
Babies lose heat to the surrounding air much faster than adults and we lose a huge amount of heat from our heads, so, for babies, hats are indispensable for the first months, even indoors. A good way to keep the baby warm and comfortable is to dress them in layers.
Our "Free Store" has many items from which to choose to help keep your baby warm and comfortable.