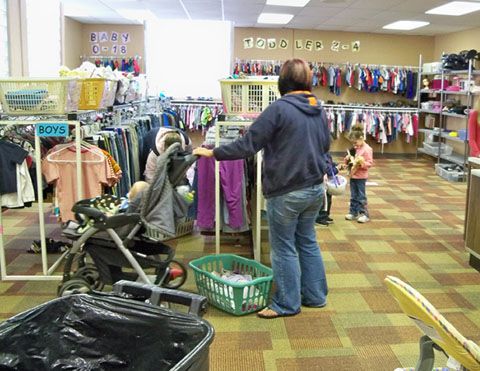 We believe that the last thing a child should have to worry about is what to wear to school. Children face great pressure when it comes to fitting in, expressing themselves and "dressing cool" for school. Charitable Union is here to help.
Clients may shop in our "free store" monthly for clothing that is appropriate for school. Additionally, in August we provide a Back-to-school packet for children that provides a new or gently used outfit, new socks and underwear.
School Is Serious Business
Research shows a link between a student's appearance and their teachers' expectations. Studies show that there is a correlation between how students dress and their behavior. Too many school administrators are forced to spend time as "fashion police," when school is for learning. School is serious business, and students must dress for "the job." It is, so to speak, their first "professional role" in life. Help them dress for success.