What's Happening at Charitable Union?
Standing with Child Refugees Vigil
Join the vigil to show your support for the refugee children seeking help from our country. A recent article in the Battle Creek Enquirer challenges us to think about what is happening to those children:
"Fifty two thousand of these faces have made the treacherous journey to our soil. Fifty two thousand faces of children who share the same hopes and dreams as our children do.
Fifty two thousand faces of children filling transport buses like the faces of children who fill our school buses and photo albums and Facebook walls.
But then, in the end, aren't these OUR children too? They too fall down and scrape their knees. They too laugh uncontrollably at the most random things. They too have dreams and nightmares and really just want to be held by someone who cares. Children who need and deserve love and compassion, now more than ever.
Much like many issues that face us today, the debate about child refugees has turned into an "us versus them" shouting match. But we ask that you ponder a different way of framing and discussing this issue using three key ingredients:
1. Respecting and valuing the worth and humanity of every person involved, regardless of immigration/citizenship status or personal opinion;
2. Starting from the assumption of interconnectedness and that all sides are inevitably bound in a relationship of mutual benefit and that relationship is vital to maintain, and;
3. Communicating, listening, and engaging in dialogue from a place of curiosity, respect, suspension of judgment and willingness to step into someone else's shoes — not from a win-lose mentality or in the form of an oppositional debate.
Let us dismiss the political dimensions of this issue for a moment. Let us not focus on blame and scapegoating for just a minute. Instead, let us wonder about what kind of community we want to be here in Battle Creek and Calhoun County.
During this respite of shouting, consider these questions:
What if we took a collective deep breath and remembered that we are talking about children? What if, instead of blanketing these children and families with terms like "waves" or "invasions" of "illegal aliens," we remembered that behind each and every face is a valuable human being who comes with their own story that deserves to be heard with compassion?
What if we agreed that before their fate is decided, we provide the competent support and assistance to listen and contemplate each of their situations and experiences?
What if our first reaction wasn't anger, but compassion? What if our first response wasn't accusation, but curiosity? What if we recognized and started from the assumption that we really are all in this together — within and across our national borders — and our ongoing relationships matter?
What if we consciously considered and chose who we want to BE as a community, centering ourselves in our core values and higher selves?
What if we saw this opportunity to care for and house these child refugees as an opportunity to demonstrate these higher values, rather than a burden we have to bear (or chose not to)?
What would it look like for us to welcome and nurture these children rather than shame them? How would you feel if we were the compassionate human beings we strive to be rather than desensitized problem solvers?
In this moment of contemplation, we hope you realize that these children are our children. That the pain and fear they have experienced as well as the uncertainty and grief felt by those they left behind, is real.
We now, as a nation and a community, have an incredible opportunity to be who we want to be by helping to relieve their lives of this burden.
Help us do so at a vigil/community gathering entitled, "Standing With Compassion for Child Refugees" on Friday, Aug. 1, at 5 p.m. at Monument Park by the Sojourner Truth statue."
Show your support and join the vigil for those children caught in this quagmire.
"
Back to School Clothes for Kids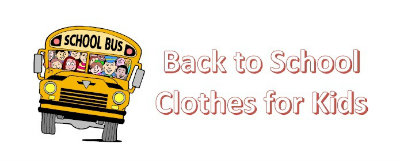 Dates have been set for back to school outfit distribution!  We ask that you pre-register your children by coming into Charitable Union and filling out the forms before August 6th.
This year we are working with different school districts and taking back to school outfits to distribute to children in Grades K-12 at several locations. Each day we will be at a different location. Distribution begins:
     Harper Creek on August 11;
     Marshall on August 12;
     Albion on August 13;
     Pennfield on August 14;
     Lakeview on August 15
     and the following week Battle Creek on August 18th.
General distribution will begin August 19 - 23rd. For more information, times and to pre-register call Charitable Union at 964-7234.
 
Have a safe summer! I'm sure it will turn up eventually....
Welcome to Charitable Union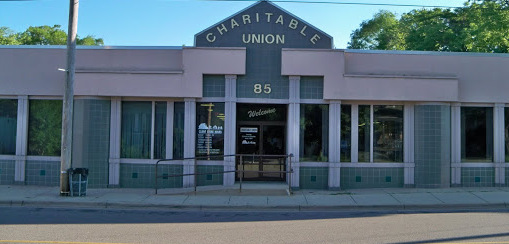 The Journey Out Of Poverty Starts Here.
Founded in 1887, Charitable Union is a non-profit organization that helps provide clothes and bedding to children, families and veterans. Donations from local residents make it possible for us to help more than 11,000 people in Battle Creek and throughout Calhoun County every year.
A few things set us apart from other places such as Goodwill and The Salvation Army in Battle Creek. For one, we provide clothes, bedding and household items for free to those in need. We also help people prepare for independence and self-sufficiency so they won't need us anymore—this allows us to continually help new people who need our services.
We're extremely thankful for each and every one of our donors and volunteers because we would not exist without their help and generosity. Please consider making a tax-deductible financial donation or by donating clothing, baby supplies or household items today.