Welcome to Charitable Union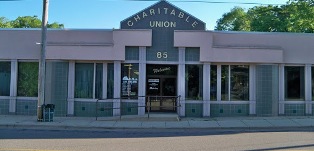 The Journey Out Of Poverty Starts Here.
Founded in 1887, Charitable Union is a non-profit organization that helps provide clothes and bedding to children, families and veterans. Donations from local residents make it possible for us to help more than 11,000 people in Battle Creek and throughout Calhoun County every year.
A few things set us apart from other outstanding places such as Goodwill and The Salvation Army in Battle Creek. For one, we provide clothes, bedding and household items for free to those in need. We also help people prepare for independence and self-sufficiency so they don't need us anymore—this allows us to continually help new people who need our services.
We're extremely thankful for each and every one of our donors and volunteers because we wouldn't exist without their help and generosity. Please consider making a tax-deductible financial donation or donating clothing, baby supplies or household items today.